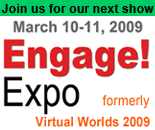 Gold Sponsors
Silver Sponsors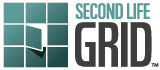 Bronze Sponsors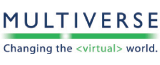 David Orban
Founder & Chief Evangelist
WideTag, Inc.
Alert analyst of the global high technology landscape, with broad experience in structuring virtual subsidiary deals for companies penetrating the EU, and EMEA markets. Deep understanding of the needs and mechanics of both product marketing, sales development, localization, and globalization.

Futurist, and speaker. My vision is at the crossroads of technology and society as defined by their coevolution. There are times when things change fast, and this is one of them. To be able and act from the position where the perspective on this change is accessible is a true privilege.

"What is the question that I should be asking?" is my motto. Meta-analyses, and meta-rules are the tools of the trade when going breadth first is an advantage. The new renaissance is also about cutting across the limits of deep specialization. Tolerating high levels of pressure, and frequent mistakes, accelerating cycles of invention and innovation build the new worlds ahead of us.
David Orban's Specialties:

Business case analysis, contract negotiation, strategic market development, partner management. Startup management. Community, and metaverse design.