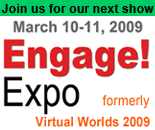 Gold Sponsors
Silver Sponsors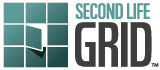 Bronze Sponsors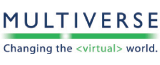 NLTC Greg Pickell
Chief, Training Technologies Branch
Joint Education, Division, NGB J7
National Guard
Lieutenant Colonel Greg Pickell is an Active National Guard officer with over 22 years military service in the Army, the Army Reserve and the National Guard. During the early course of his career, Greg transitioned from tactical nuclear missiles, to training and plans, and then to Civil Military Operations. As a civilian, while serving for nine years as a traditional Army Reserve officer, he worked as a deputy program manager for the Strategic Defense Initiative Organization (SDIO), followed by support for the DARPA-National Guard Simulation in Training for Advanced Readiness (SIMITAR) program, and finally as an adjunct staff member with the Institute for Defense Analysis. More recently, following a stint in the National Guard Congressional liaison office, Greg returned to work in the training arena, focusing on developing technologies for a civil military audience.

Greg's work in the domestic response training arena is focused on the rapid development and placement of information, training and collaboration capabilities in the hands of users. Working for former DARPA Program Manager Mr. Randall Krug, Greg was tasked to examine new ways to train domestic contingency response across a military and civil audience. Drawing on his previous experiences as an assistant to Mr. Krug at DARPA, Greg was free to propose and initiate development of a system of domestic response training capabilities collectively referred to as the Joint State Response Training System (JSRTS). He hopes to complete JSRS development and deployment during the course of the next three years.

LTC Pickell is a 1984 graduate of the United States Military Academy at West Point. He holds a Masters Degree in National Security Studies from Georgetown University and is a Graduate of the U.S. Army Command and General Staff School, Fort Leavenworth, Kansas.