Gold Sponsors
Silver Sponsors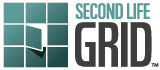 Bronze Sponsors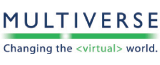 Conference Keynote: Wednesday, September 3rd, 9:00am - 10:30am
Jon Landau
Academy Award ® - winning Producer
Lightstorm Entertainment, Inc.
Advisor, Multiverse

Academy Award ® - winning producer Jon Landau has repeatedly demonstrated an ability to oversee and deliver major motion pictures. The combination of Landau's thorough understanding of complex visual effects technologies, his ability to work hand-in-hand with the highest caliber of creative talent, and his motivational ability with crews of all sizes has enabled him to play a significant role in numerous major motion pictures.

Currently in production on the widely-anticipated James Cameron film, AVATAR, Landau has also produced such films as James Cameron's TITANIC and Steven Soderbergh's SOLARIS, also under Cameron's "Lightstorm Entertainment" banner. In the past, Landau co-produced Warren Beatty's DICK TRACY and the family comedy hit HONEY, I SHRUNK THE KIDS. Throughout the early '90's, Landau was Executive Vice President of Feature Film Production at Twentieth Century Fox.

During the past several years, Cameron and Landau have developed digital production tools that will enable filming and mass digital distribution of 3D movies. A visionary who saw the early potential of virtual worlds, Landau has been an advisor to Multiverse since 2005. Landau is also working in close collaboration with Microsoft, and its partners to streamline the production and visual effect process through the use of cutting-edge "Virtual Production" technologies.