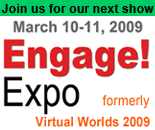 Gold Sponsors
Silver Sponsors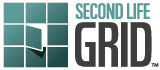 Bronze Sponsors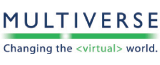 Kevin Covert
Co-Head of Media & Internet Investment Banking
Montgomery & Co., LLC

Kevin Covert serves as Managing Director and Co-Head of Media and Internet Investment Banking at Montgomery & Co. Mr. Covert advises growth companies in the Internet and digital media sectors and has an extensive track record of highly successful M&A and private placement transactions.

Montgomery's Media and Internet group has completed industry leading M&A transactions such as Club Penguin/Disney, MySpace/News Corp, UGO/Hearst, SignStorey/CBS, Grouper/Sony, Musicmatch/Yahoo, element5/Digital River, Neven Vision/Google, Trymedia/Macrovision, iFilm/Viacom, xDrive/AOL and Rent.com/eBay. Montgomery has also raised capital for clients such as meebo, Realtime Worlds, Visible World, Vuze, WildTangent, Move Networks, LegalZoom.com, Reactrix and DivX.

Mr. Covert was a founding member of Montgomery & Co.'s investment banking group. He helped establish the firm's core M&A and private placement practices, as well as the internet and software industry focus sectors. He has over 15 years of investment banking experience and has assisted over 100 companies with corporate finance and M&A transactions totaling over $3 billion.

Mr. Covert was previously a Vice President at Credit Suisse First Boston focused on corporate finance and M&A for Fortune 500 companies. Prior to that he was an investment banker with Saloman Brothers. Mr. Covert left Credit Suisse First Boston to join a partner and run their own successful investment bank, F.M. Roberts & Co., before joining Montgomery & Co. in 1999.

Mr. Covert serves on the board of directors for the Special Olympics of Southern California and the Orange County Venture Group. He has an MBA degree from Stanford University and a Bachelor of Science degree in engineering from California Polytechnic University, Pomona.