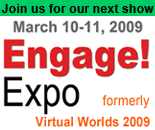 Gold Sponsors
Silver Sponsors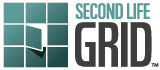 Bronze Sponsors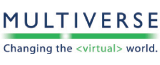 Mark Wallace
Chief Executive
Wello Horld, Inc.

Mark Wallace is chief executive of Wello Horld, Inc., a social Web startup. In 2006, he founded 3pointD.com, a leading blog covering virtual worlds and other social technologies. He is a contributor to
the Metaverse Roadmap project, and co-author of a book about virtual worlds (The Second Life Herald: The Virtual Tabloid That Witnessed the Dawn of the Metaverse). As a journalist, his work has appeared in The
New York Times, Wired, The New Yorker, the Financial Times, and many other publications.